Spokane & Inland Northwest Senior Resource Guide Sponsors

World-class care – close to home
At Providence, we use our voice to advocate for vulnerable populations and needed reforms in health care. We are also pursuing innovative ways to transform health care by keeping people healthy and making our services more convenient, accessible, and affordable for all. In an increasingly uncertain world, we are committed to high-quality, compassionate health care for everyone – regardless of coverage or ability to pay. We help people and communities benefit from the best health care model for the future – today.
Together, our 120,000 caregivers (all employees) serve in 52 hospitals, 1,085 clinics, and a comprehensive range of health and social services across Alaska, California, Montana, New Mexico, Oregon, Texas, and Washington.
101 West 8th Ave, Spokane, WA 99204
Map & Directions
P: 509-474-3131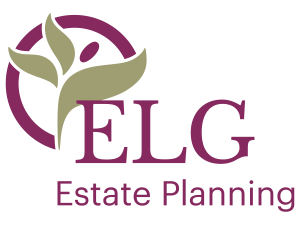 Why Choose ELG Estate Planning
ELG Estate Planning is a regional leader in Asset Protection Estate Planning; its founder is recognized as a Top-Rated Attorney in Elder Law.
ELG Estate Planning has three convenient locations: Spokane, Tri-Cities, and Seattle.
Our focus is exclusively Estate Planning and Elder Law because you deserve a law firm that is skilled, experienced, and up-to-date on Elder Law and Estate Planning: Wills with Asset Protection, Trusts, Powers of Attorney, Long-Term Care, Medicaid benefits, Probate, and Trust and Estate Administration. ELG Estate Planning is dedicated to serving your needs and ensuring high-quality legal representation while supporting you in every way we can.
You'll find a wealth of information on our website. We encourage you to explore our website to see how we can help you. We look forward to planning with you.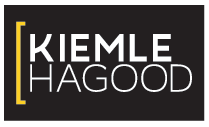 Offering Commercial Real Estate Solutions
Kiemle Hagood is redefining commercial real estate, creating value for our lives, and powering progress in our communities. We unite clients, community leaders and employees to find solutions that drive community opportunities. While our business is and always has been real estate, our passion will always be community.
• Partnering with civic and business leaders to help solve community challenges through real estate.
• Actively support and participate in community, business and trade organizations.
• A culture that puts people first and cares about employees, customers, clients.
• Employees are well-versed in local market knowledge while actively encouraged to be engaged in their communities.
• Guided by the golden rule, high moral standards and community contribution.
Our Commercial Brokerage and Property Management departments are comprised of 24 experienced brokers and 17 licensed property managers and leasing professionals serving the Intermountain Northwest. We currently manage over 8 million square feet of office, retail, medical office, industrial, and general commercial space, which also includes over 1,400 multifamily units.
INTERESTED IN SPONSORSHIP?
Call or email us today to inquire about sponsoring the next Spokane Senior Resource Guide.
(800) 388-1872 | info@innovaging.com