Spokane & Inland Northwest Senior Resource Guide Sponsors

Providence Health & Services is the largest health care provider in Washington state. Our not-for-profit network includes hospitals, physicians, clinics, care centers, hospice and home health programs and diverse community services across Washington.
101 West 8th Ave, Spokane, WA 99204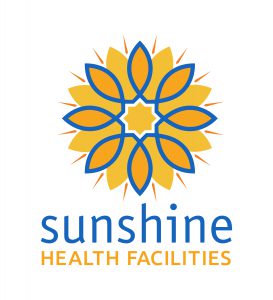 Mission
It is the mission of Sunshine Health Facilities to provide quality housing and medical services to the community in a caring, efficient, and effective way.  Our goal is to provide individualized services (life enrichment) in the appropriate setting to maximize the person's independence and help them achieve and maintain their maximum potential (wellness lifestyle.)
Vision
Wellness is Our Passion, Life Enrichment is Our Goal.
10410 E. 9th Ave, Spokane Valley, WA 99206
P: (509) 926-3547
F: (509) 922-9119
INTERESTED IN SPONSORSHIP?
Call or email us today to inquire about sponsoring the next Spokane Senior Resource Guide.
(800) 388-1872 | info@innovaging.com